If you lost something in a taxi, how would you get it back? If you find something, how do you return it?
In 2013, there were 42,769 items reported lost in NYC taxis. However, there is no centralized Lost & Found for taxis. The current decentralized system relies heavily on passengers knowing the obscure medallion number of their cab. Natives and tourists alike are unaware of how the system works. As a result, the rate of items returned to passengers is dismally low.
As impossible of a problem as this seems to be, it is an entirely solvable. A significant digital infrastructure already exists which could increase the rate of return for those attempting to find their lost property.
Let's start with the existing data
We've definied the problem, but what is the actual scope of the problem?  What are people losing in taxis? Do they try to get it back? If so, how? How often do they get their stuff back?
The NYC Taxi & Limousine commission tells taxi riders to just call 311, and NYC's 311 system collects and maintains all incoming data. So I obtained a copy of the data for the entire year of 2013, studying and parsing it to gain insights.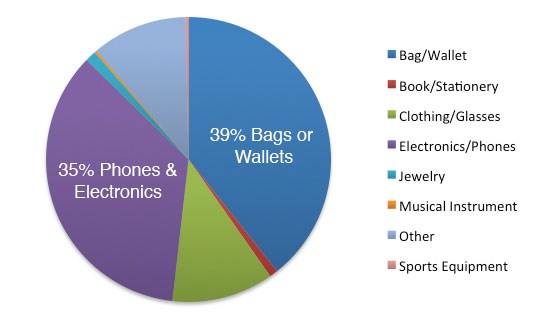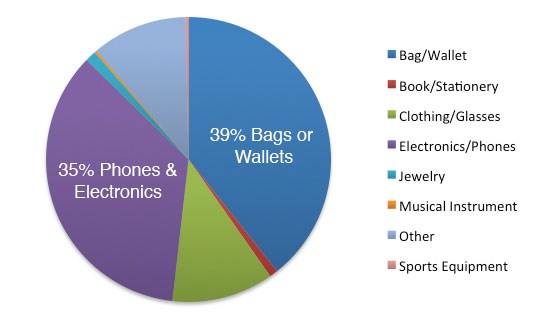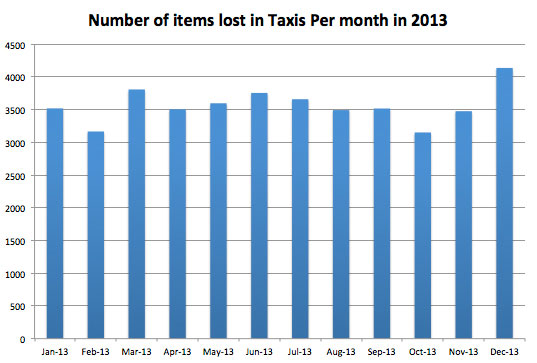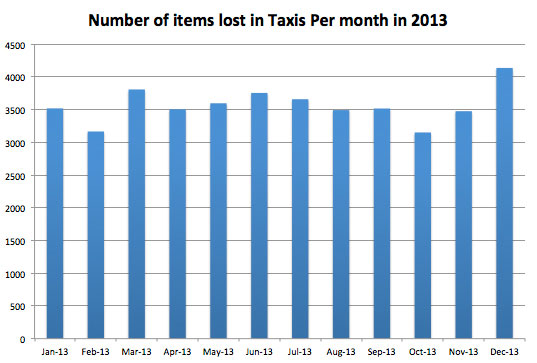 74% of passengers reporting lost items had lost expensive, sometimes non-replaceable items.
Passengers tended to lose items more frequently during the holiday season.
Keep in mind...
We are only talking about taxi passengers who lost items AND knew to call NYC's 311 phone number. When surveyed, 6 out of 10 respondants stated they would not know what to do.
So how do people get their stuff back?
1) Currently, for yellow cabs (and green 'outer boro' cabs), you have to call 311.
2) You have to know the medallion number of the taxi you were in. Without this number, 311 cannot help you.
3) Even without the medallion number, your chance of getting your stuff back is an appallingly low 15%.
A Medallion number is a unique ID assigned to every official NYC Taxi. It is noted on the receipt that the driver can give you at the end of your trip, or sometimes on your credit card statement (if you pay with credit or debit).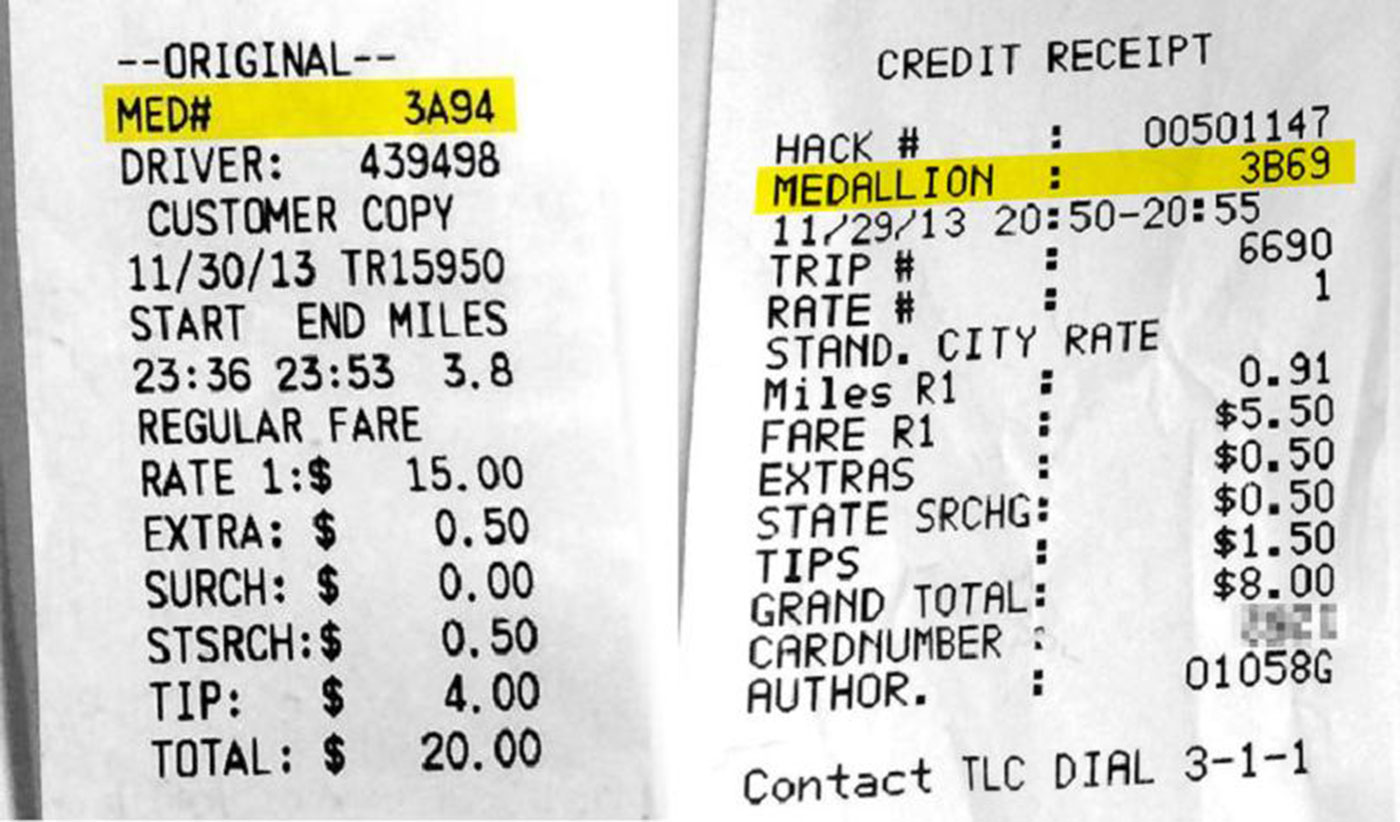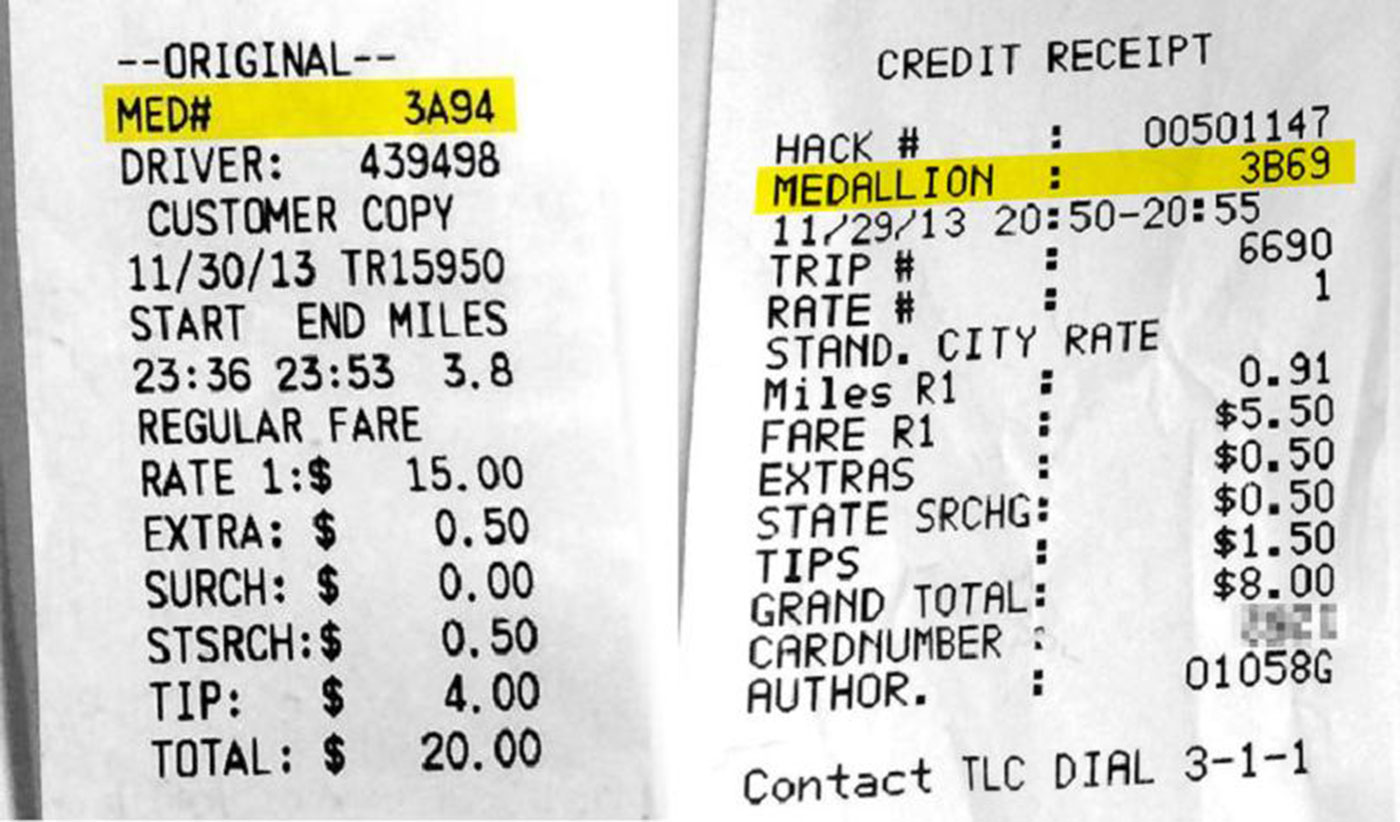 Competitive Analysis
So how do taxis compare to the Lost & Founds of other forms of transit in NYC?
At Metro North, the return rate is 60%.
For LIRR, it is 59%.
"If everyone who lost something filled out an inquiry, we'd return 80 percent of the stuff" - Henry Felton, supervisor of the Long Island Rail Road's Lost and Found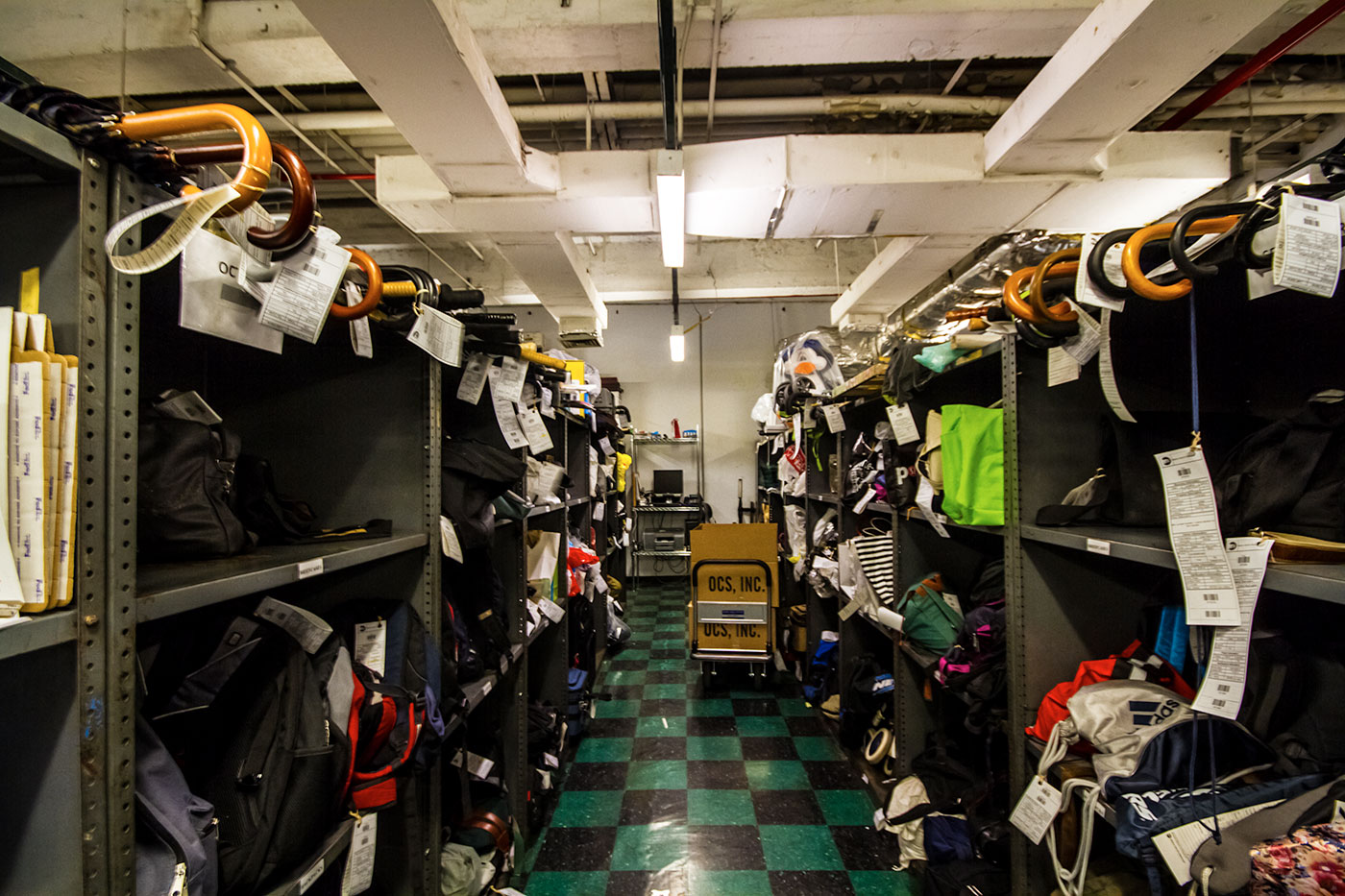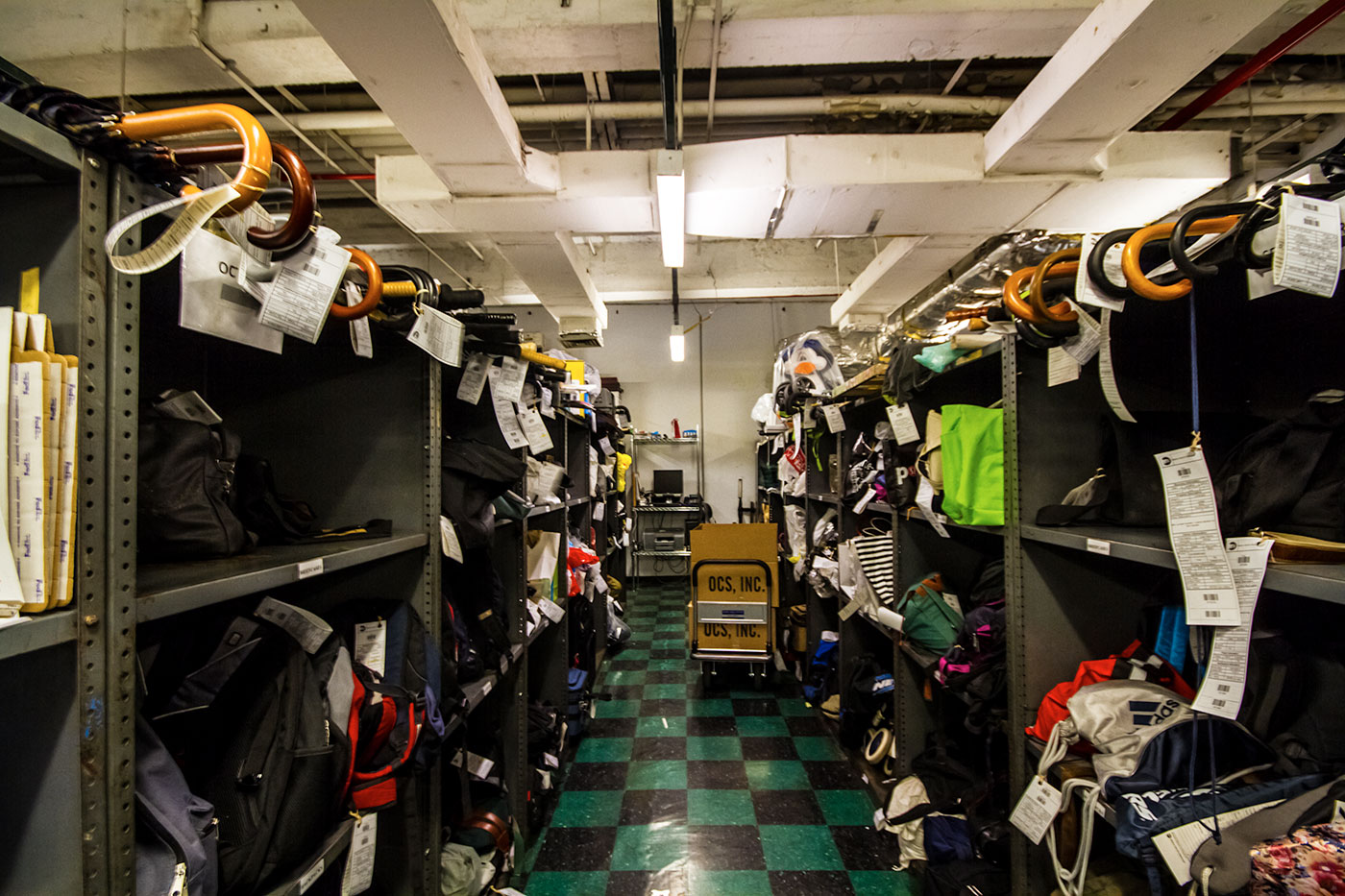 By comparison, the 311 system for finding & returning lost items in taxis is basically broken. There has to be a better way.
All this data is insightful and shows there is a problem, but what really happening in the field?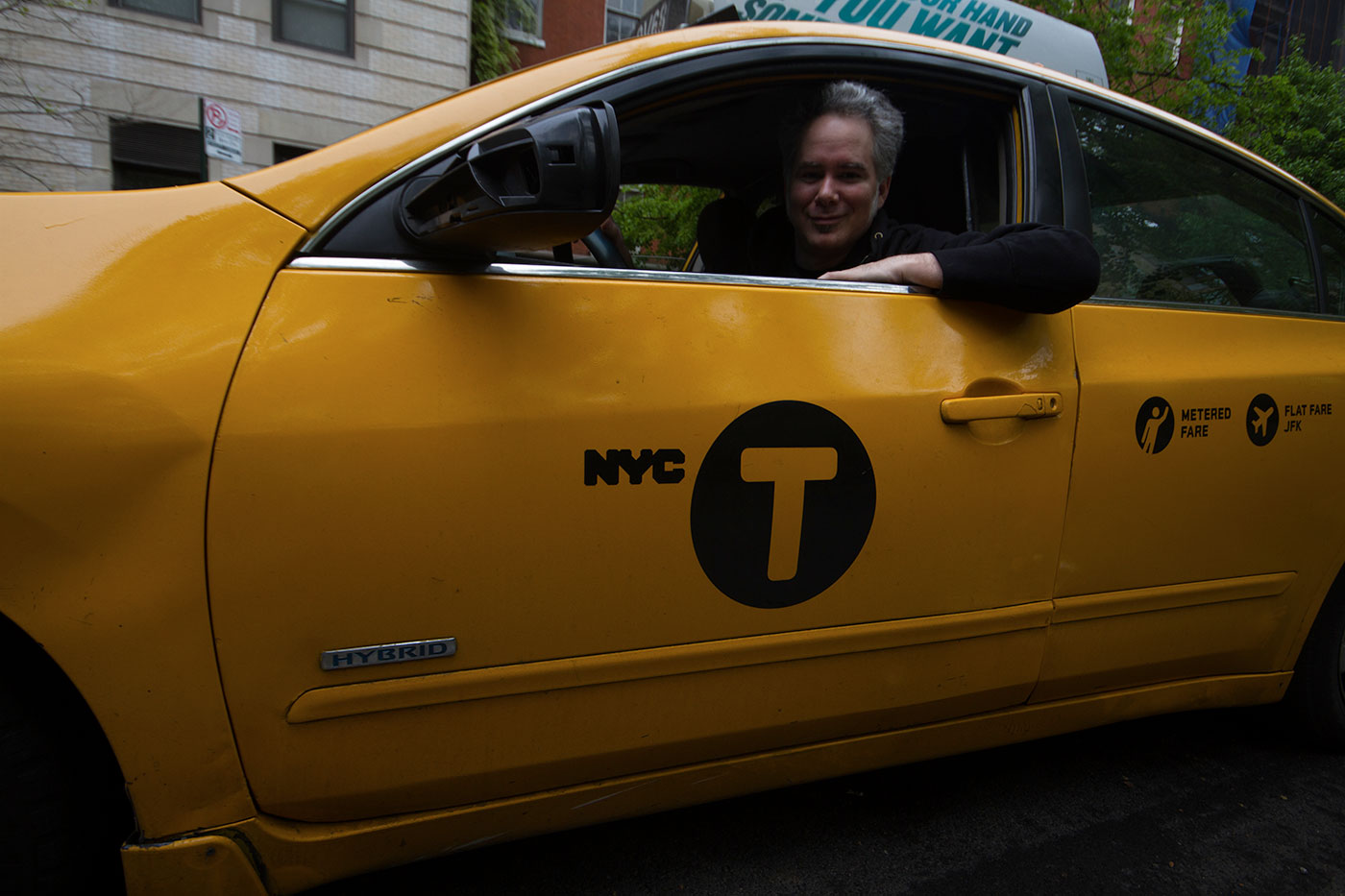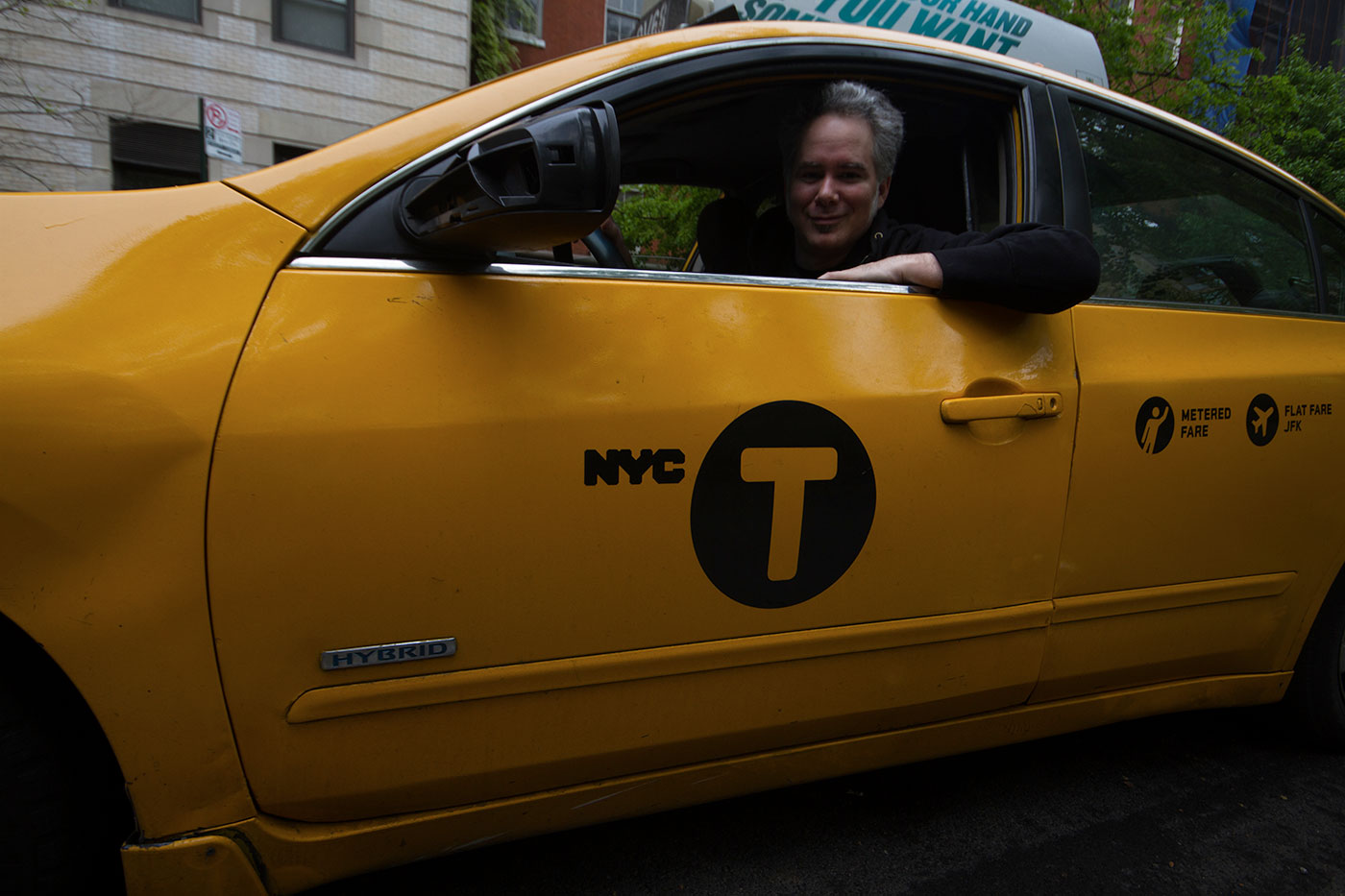 Passenger behaviors
Only 1 of 8 passengers took their receipt. 2 paid in cash, 6 paid with a credit card.
Driver behaviors
The driver uses a terminal which keeps track of the start and end of a passenger's trip. This terminal has an inbox which displays messages like, 'Cruise Ship arriving at Pier 40 at 3pm.' The driver also uses his smartphone for map verification and emergency service alerts like, 'Fire at 2nd avenue and 60th street,' so he knew which areas to avoid.
These systems could potentially be utilized to alert drivers about recently lost property.
How should taxi drivers return lost belongings?
There's very little guidance.
Taxi drivers who find lost property are only given vague instructions—to drop off the property with the garage at the end of their shift, or to bring it to one of eight NYPD stations.
Proposed Solution:
A responsive redesign of the 311 Lost & Found website to better help people reunite with their lost belongings, coupled with a public awareness campaign and phystical storefront location.
Usability Analysis of the existing 311 webapp
NYC's government website currently has a subpar 'Yellow Taxi Lost and Found' page. This page partially addresses the users needs by informing them of how the city can help them reunite with items lost in taxis.
WHAT IT DOES WELL:
Identifies best available method to finding the cab driver.
Page is responsive.
Returns valid results when available.
WHAT COULD BE IMPROVED:
Sparse UI - Query form is hidden behind a text link and not readily apparent.
The form does not account for users who may come directly to the page, lacking instructions.
Form UI is devoid of detail, with confusing text.
Not all available data provided; medallion owner names are available, even if their contact information is not.
The form page is not on a responsive web page.
Content Strategy
OBJECTIVE
To provide an enhanced method of communication for passengers who lose property in NYC taxis, and the drivers who often find that lost property.
INTRODUCTION
The primary content will be a set of databases. One database ("The Medallion Database") will connect taxi medallion numbers to actual contact phone numbers (which are not provided on receipts).
The second database ("Lost Property Reports") will be the NYC 311 database, querying only reports of lost property  in real time. Additional content may take the form of a written guide on what actions a user can take if the database doesn't yield an immediate result. The goal is to create a system whereby this information is quickly searchable on any device.
MESSAGE AND TONE
The overall message and tone of the content should be positive and helpful. If the search doesn't yield a direct result, the user will be encouraged to expand their search to the web or other avenues via written guidance and tips on how to navigate the Byzantine world of NYC lost property.
TARGET AUDIENCE
The audience consists of two primary users – passengers and drivers. For the passenger, retrieving a lost item is the direct goal. For a driver, returning the lost item is their primary goal (Many people offer rewards for lost items, which can be a lucrative income in a service industry where tips are a portion of daily income).
PRESENTATION
Initially, the content will appear within a responsive website. The content will almost exclusively be presented as text, search interfaces and alerts, with maps and photos used to augment the experience.
UPDATES
The database content will be a real time link to 311 data on lost items.
Combined Sketches & User Flows
I knew I needed to definite the user flows, but was eager to get into sketching ideas to flesh them out further. I started with the mobile version, geared towards focusing the content only on what would fit the minimum screen size.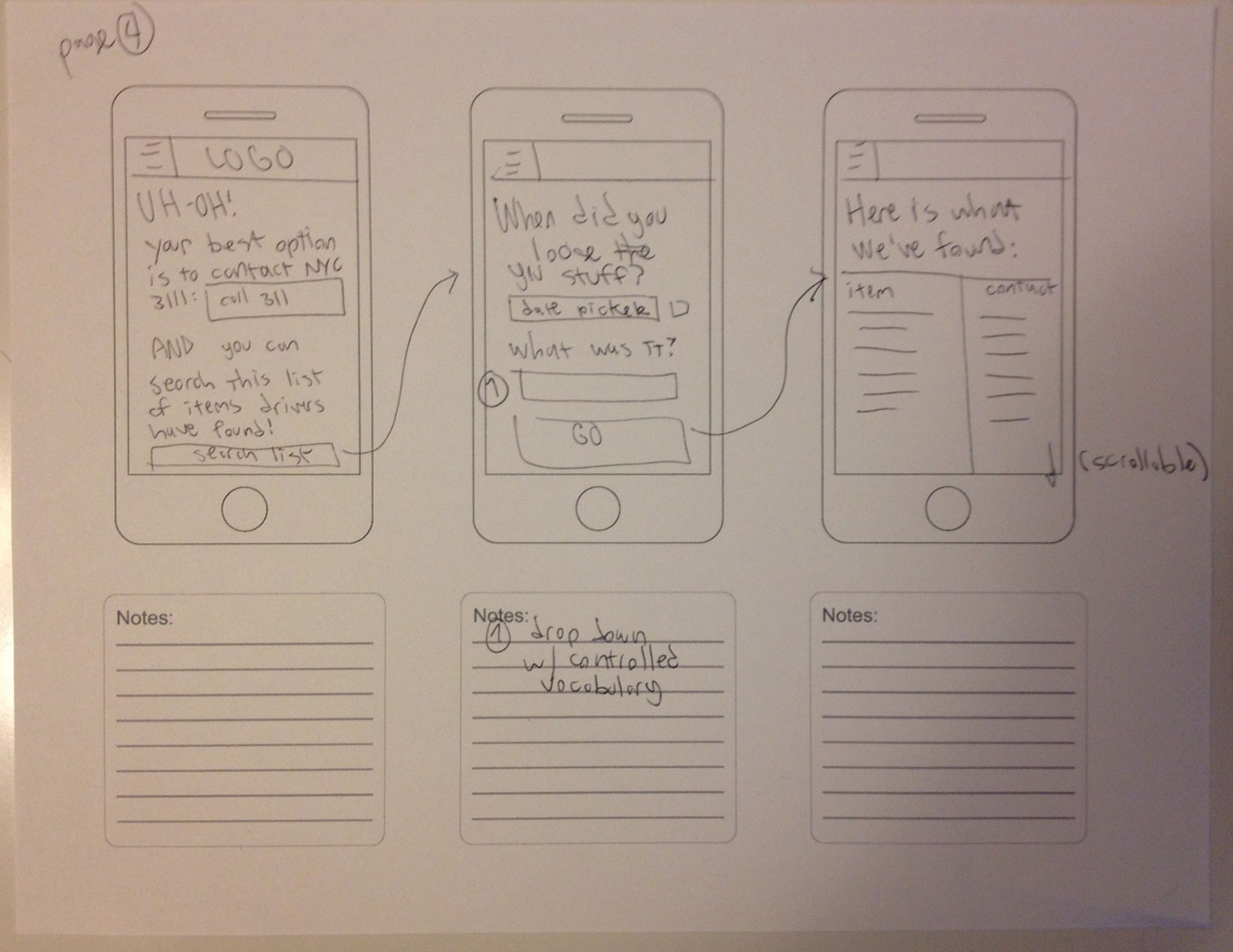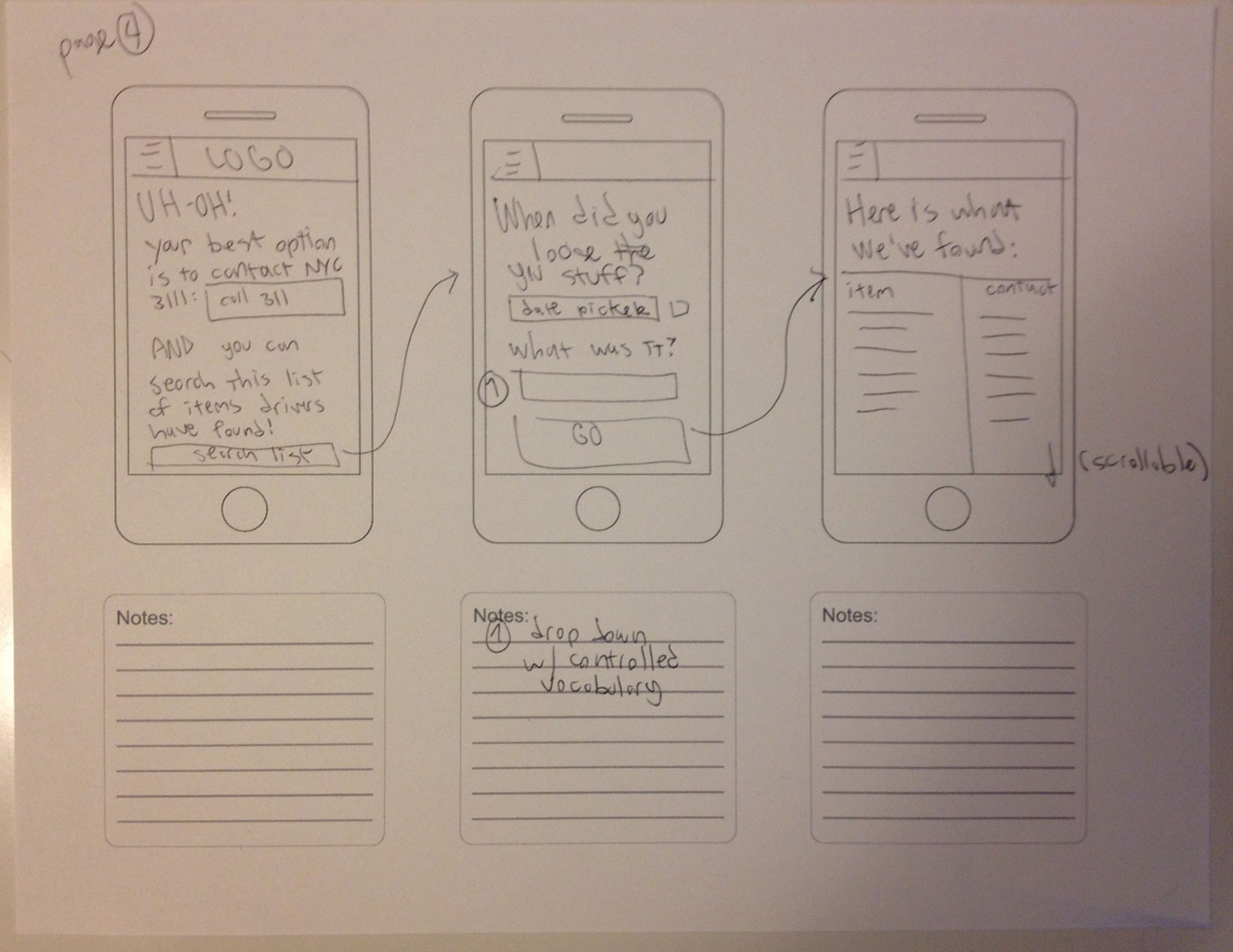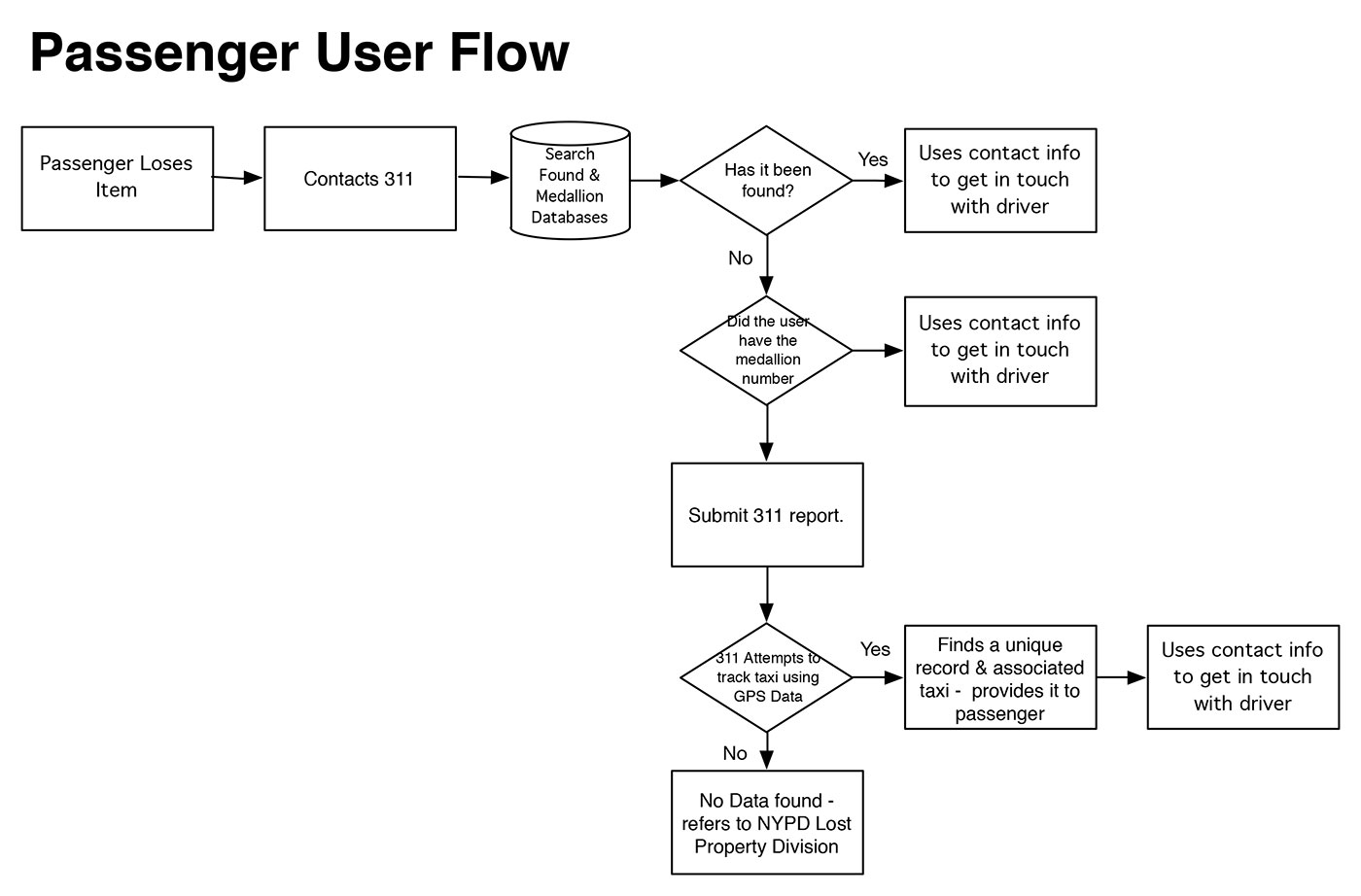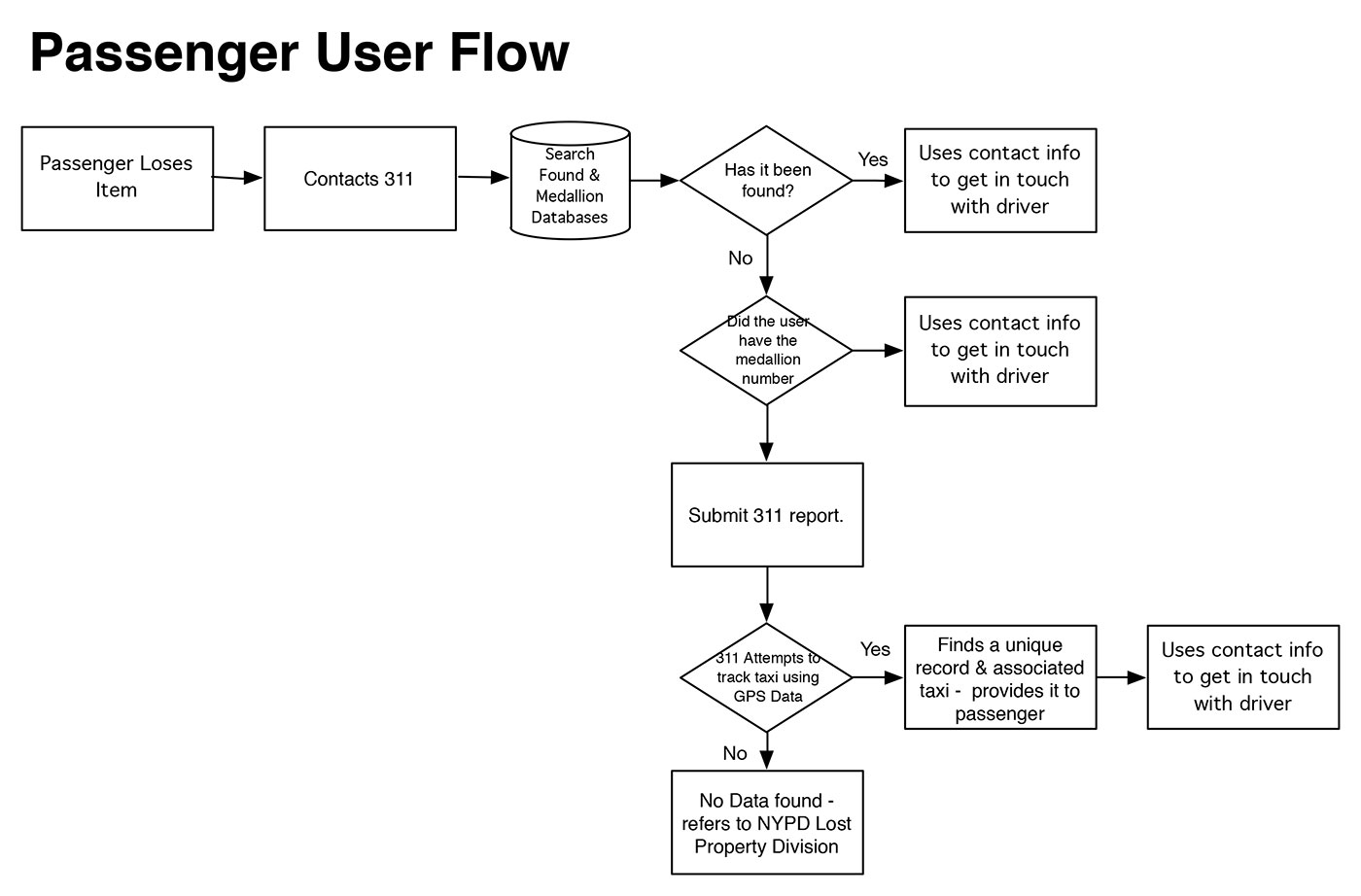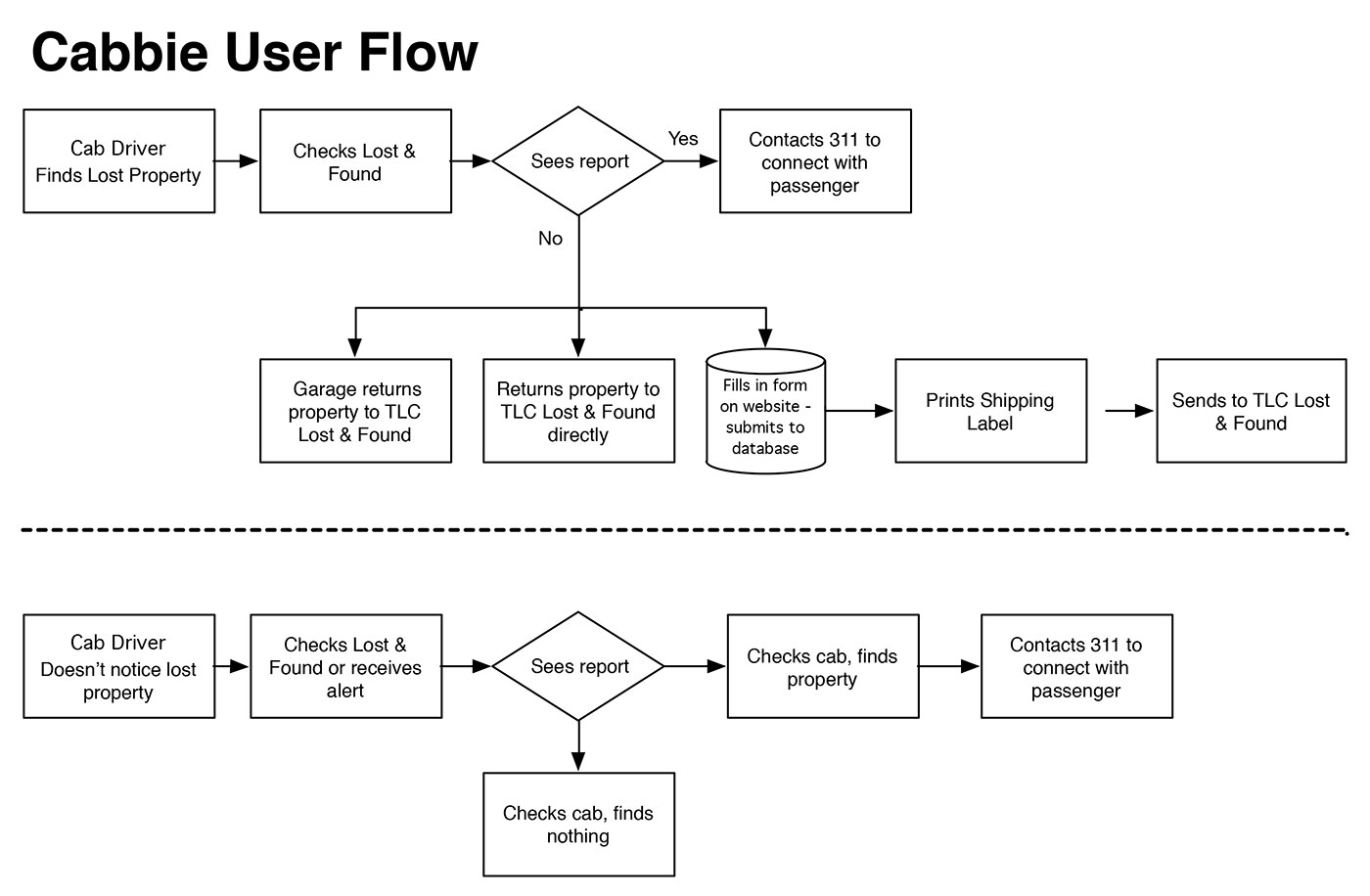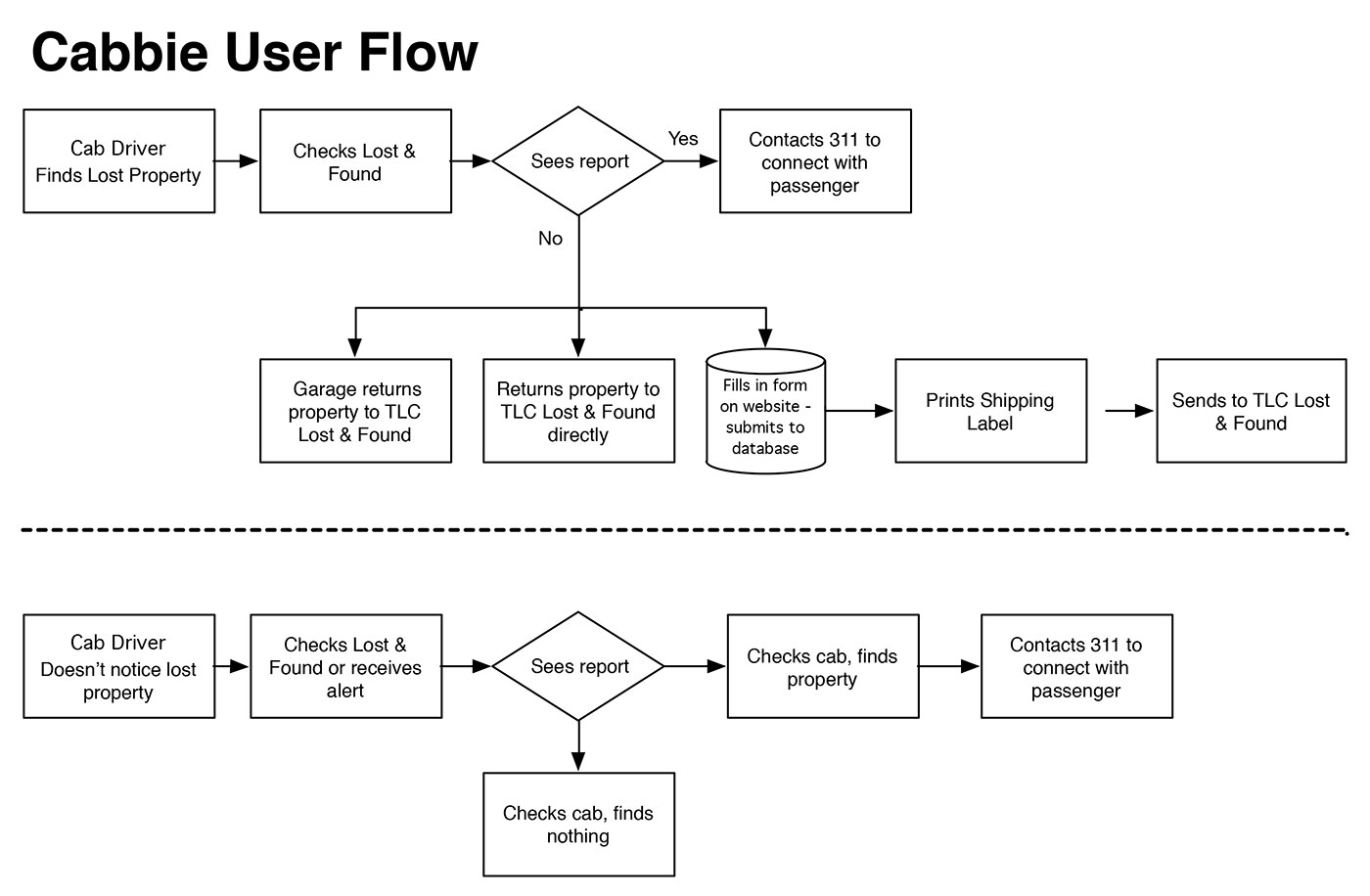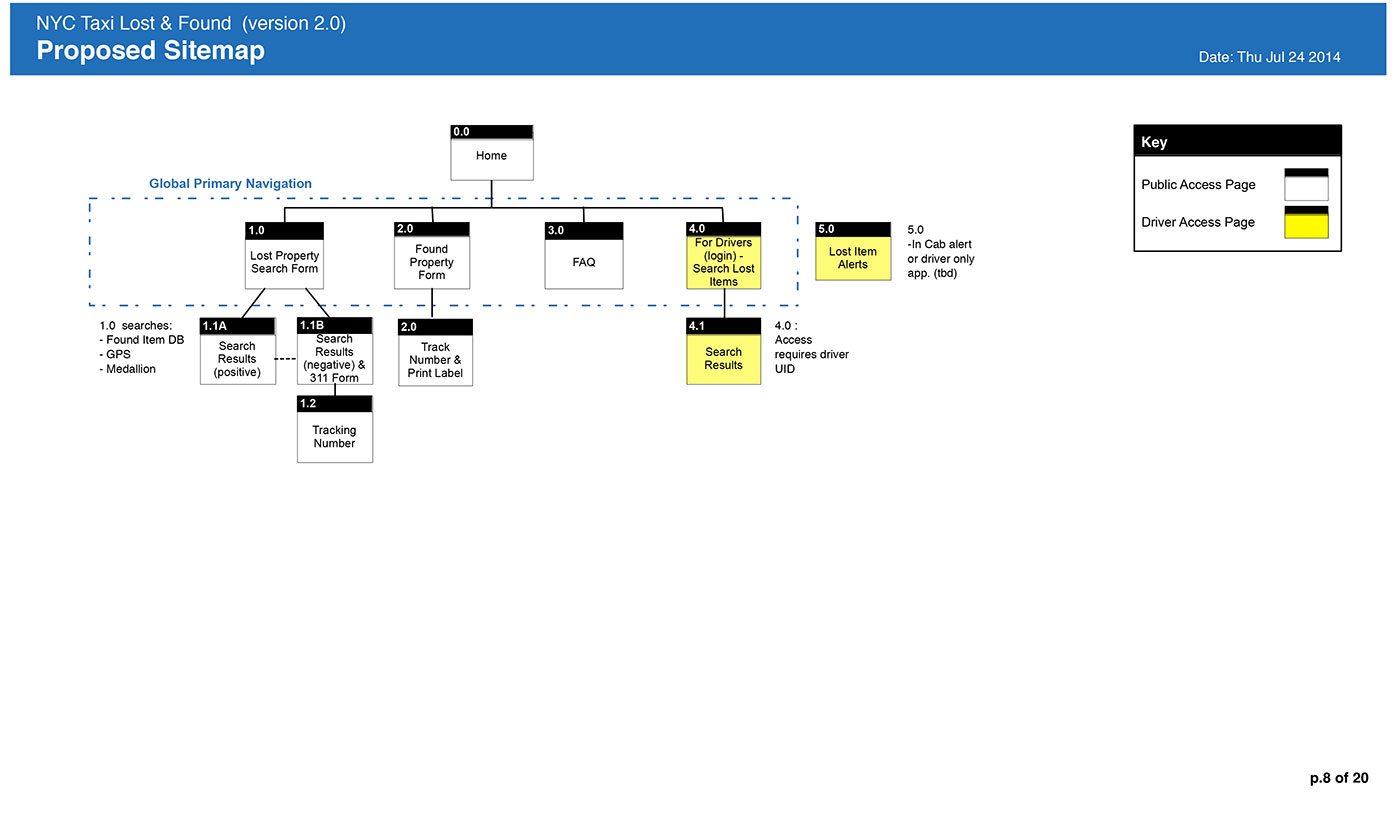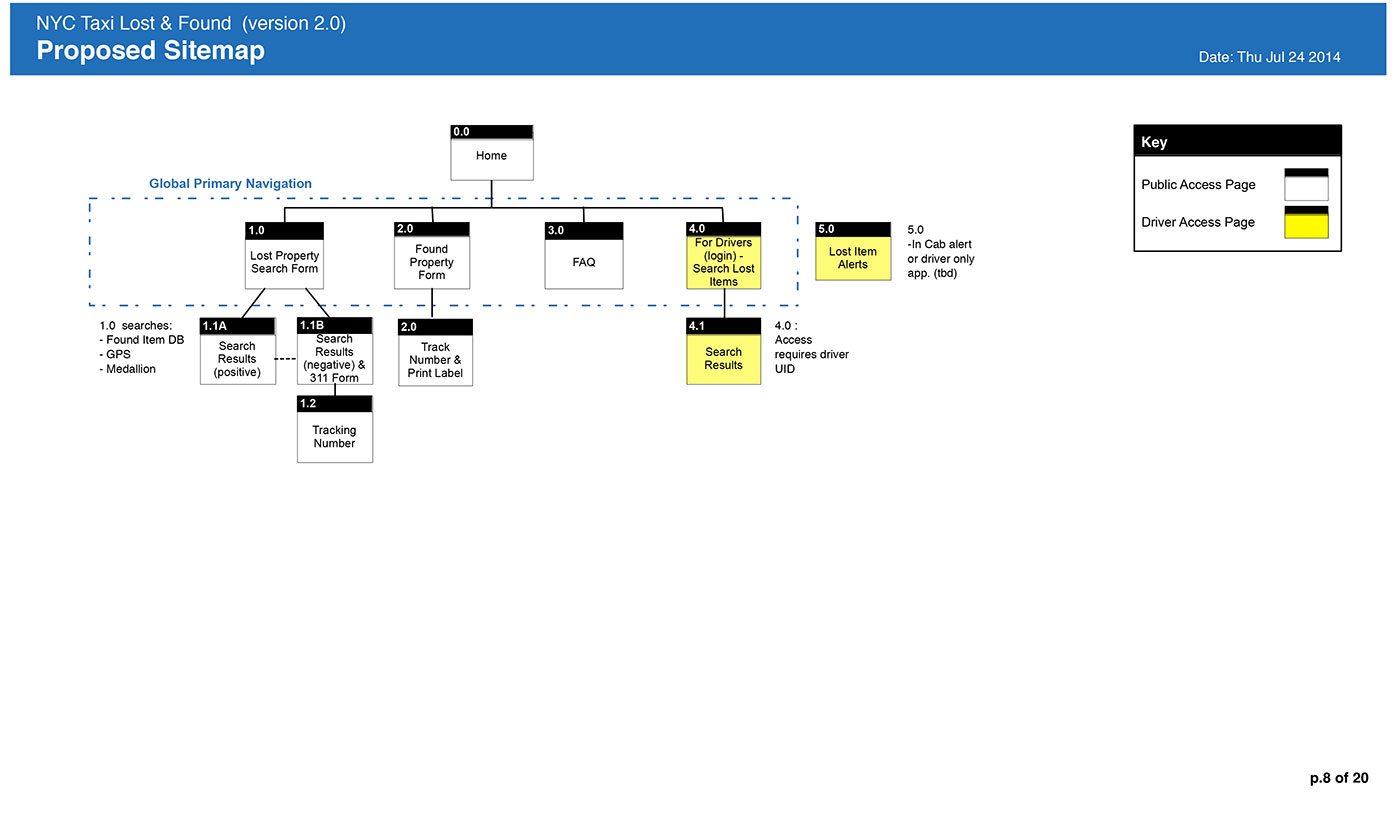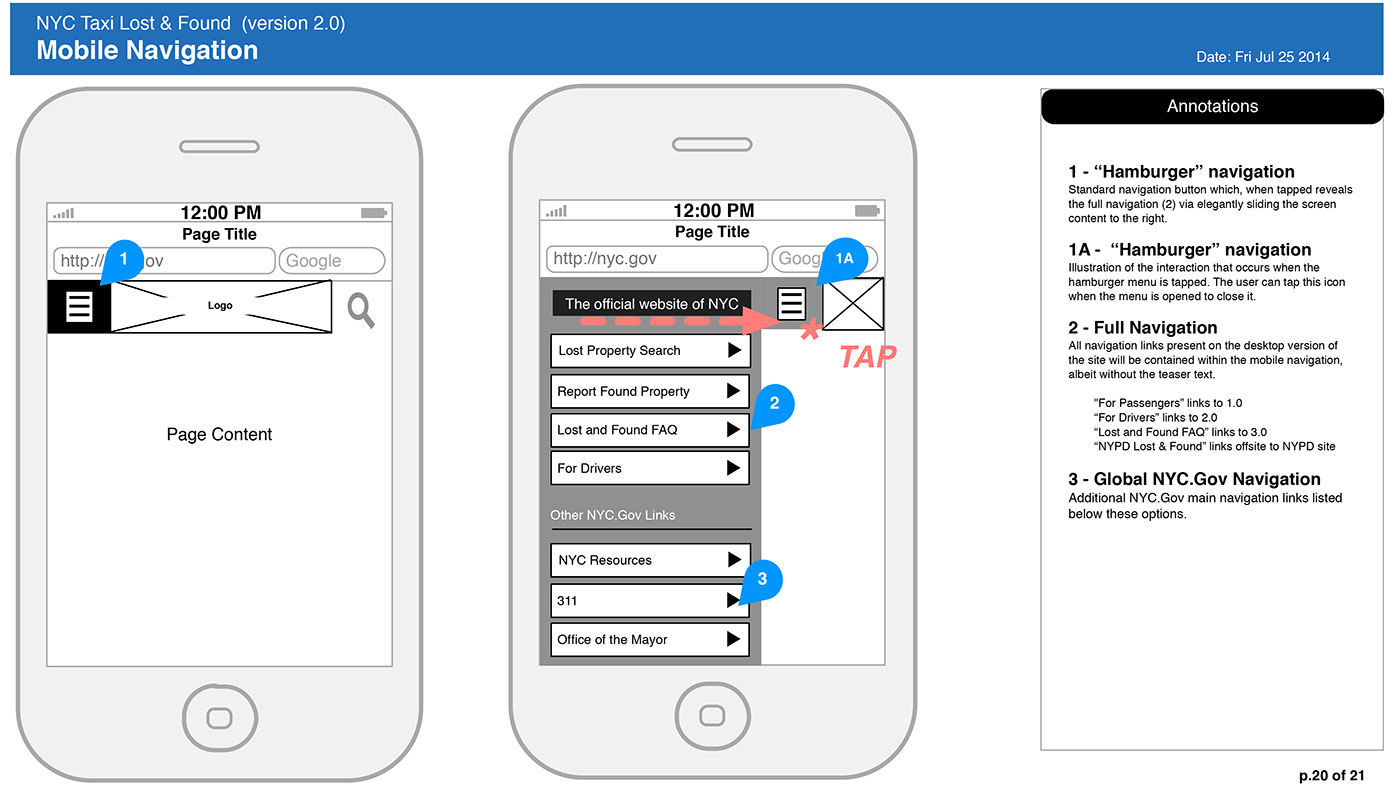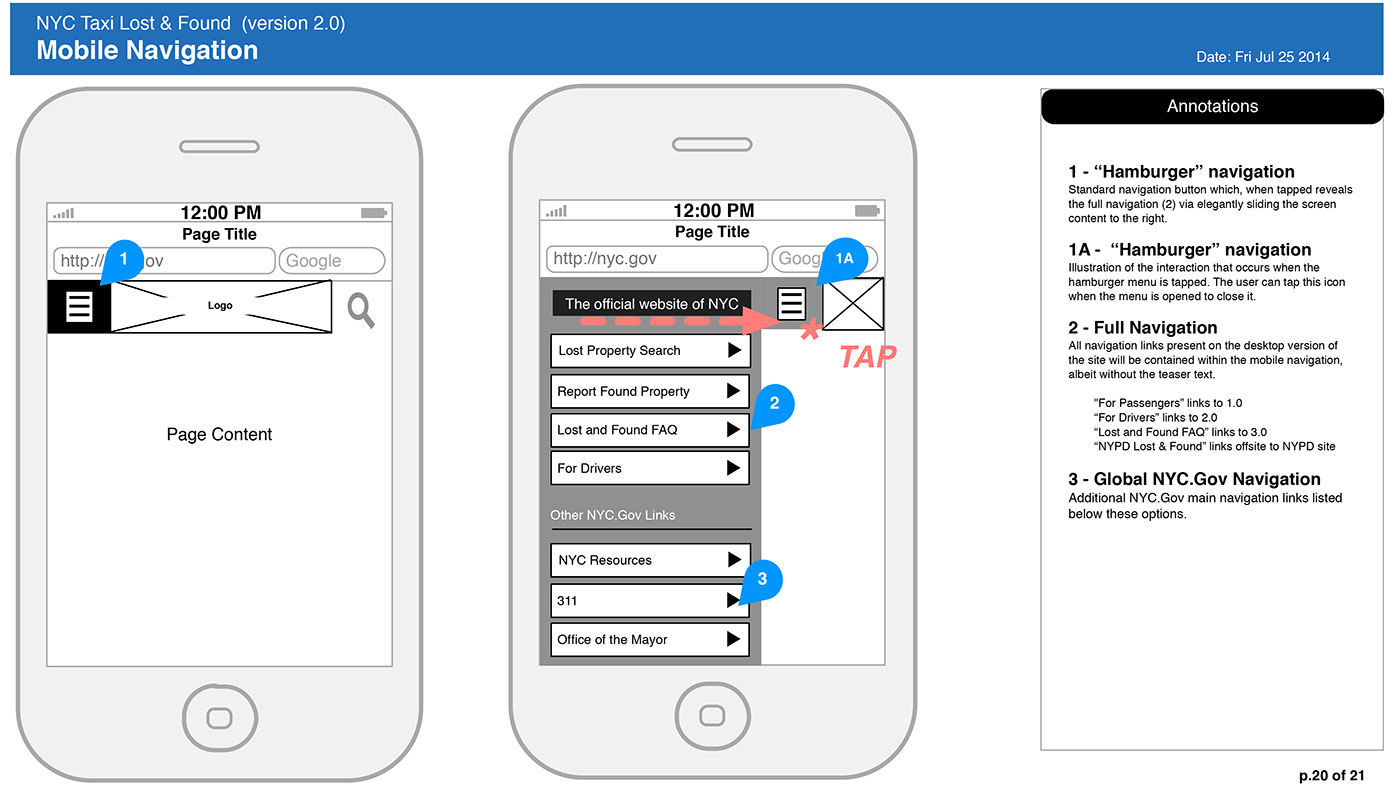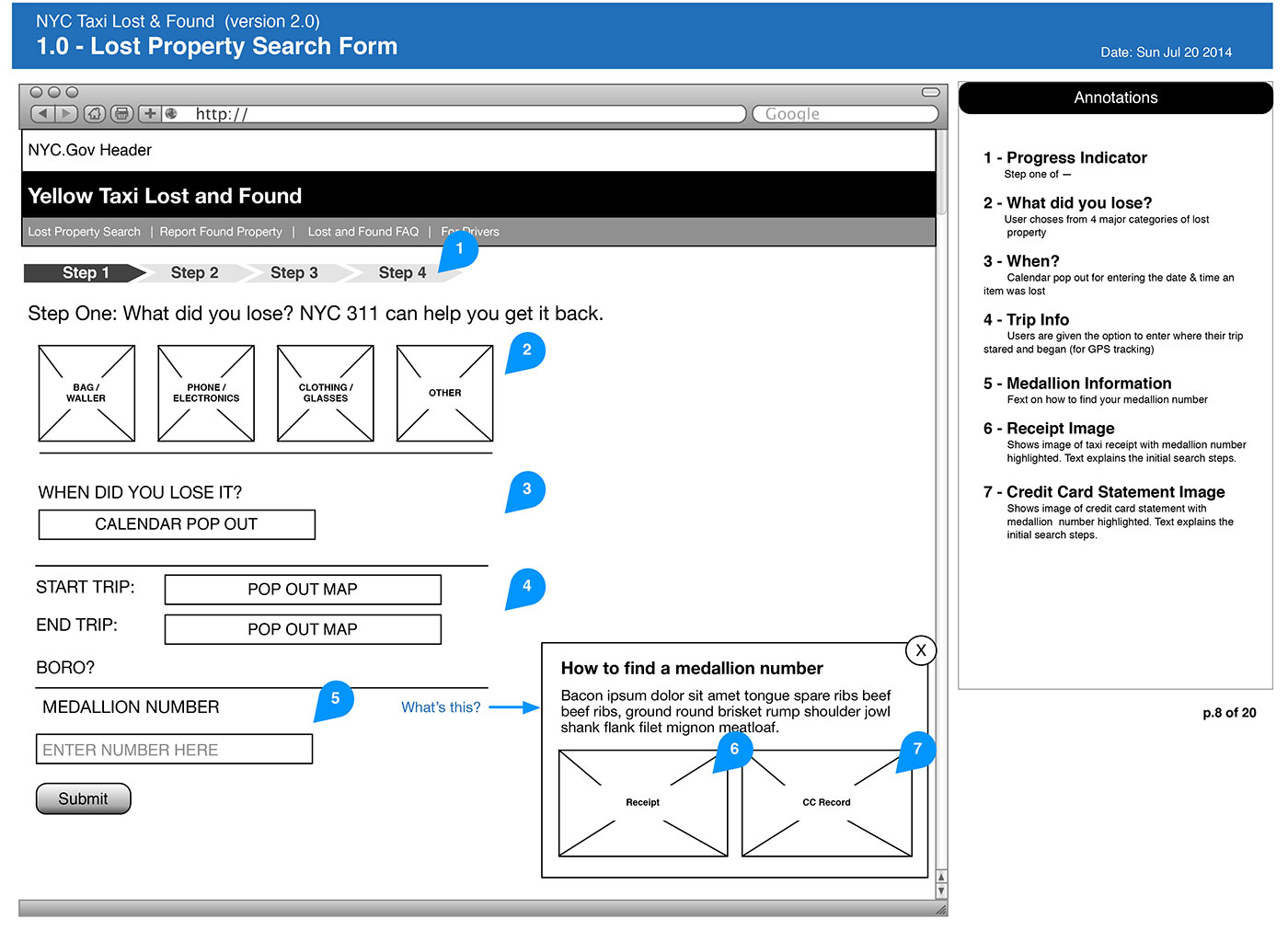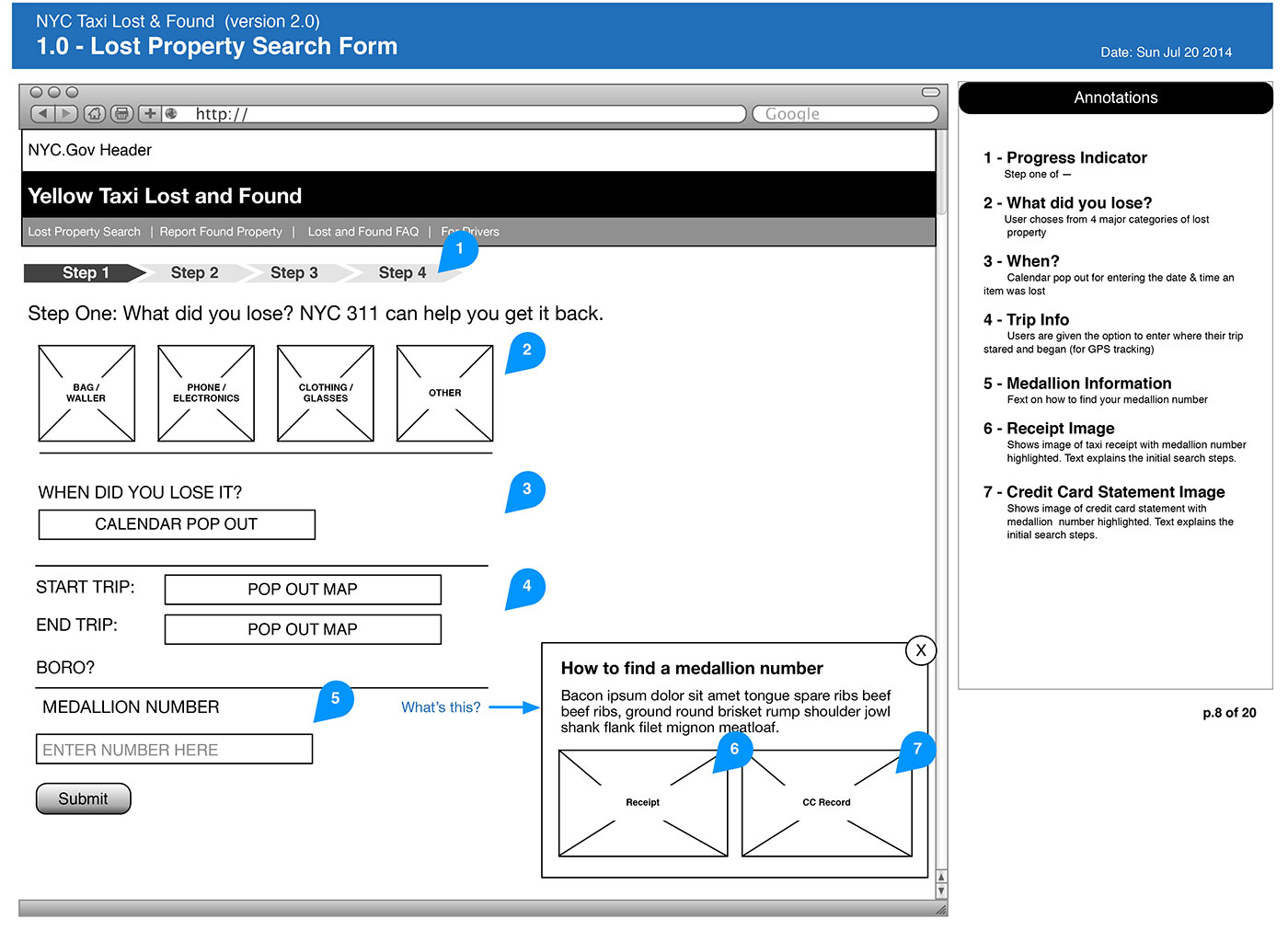 Beyond the website, into Service Design
It would be easy to remind departing passengers to take their receipts. While we're at it, we could redesign the entire touchscreen experience to improve it's overall usability and value.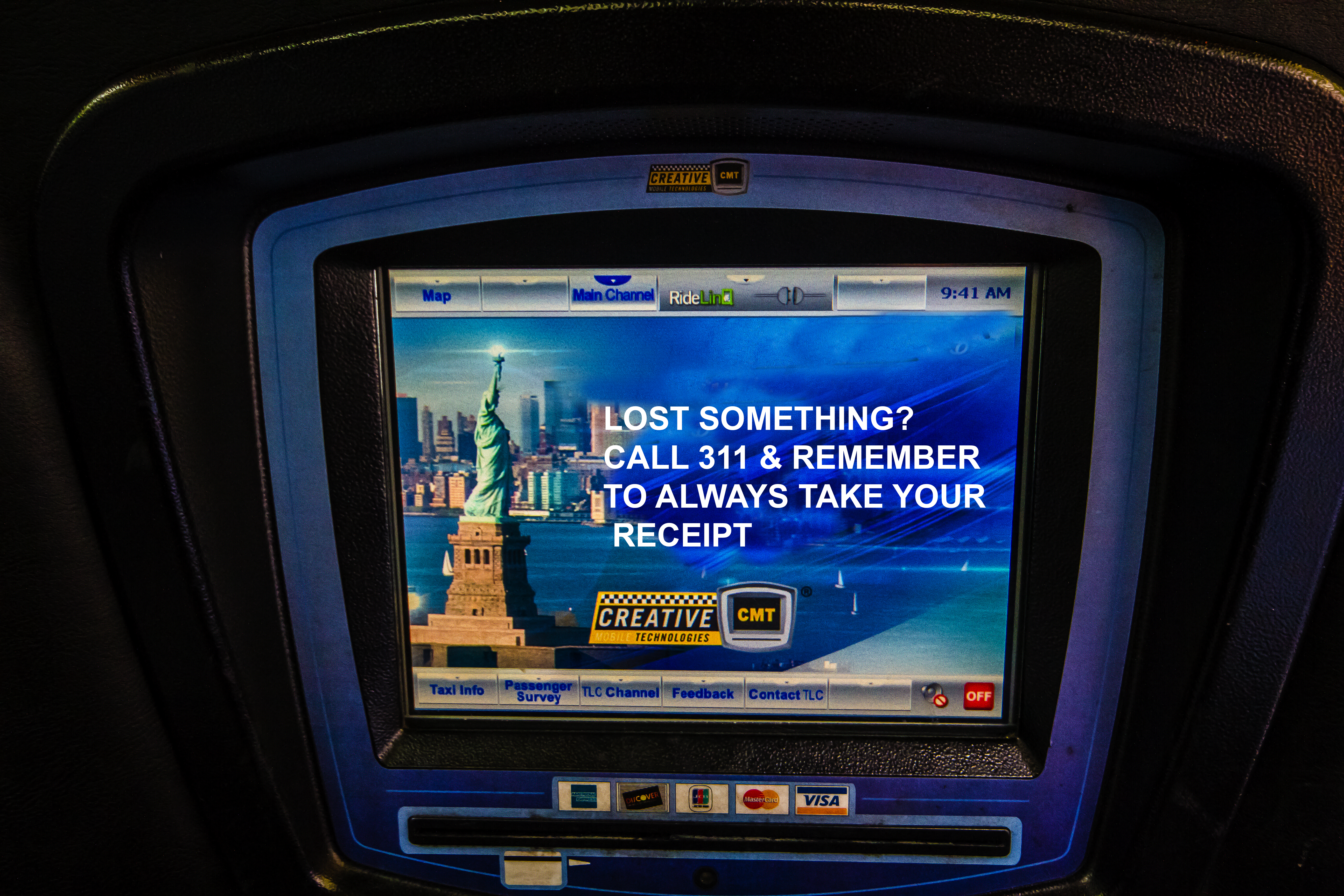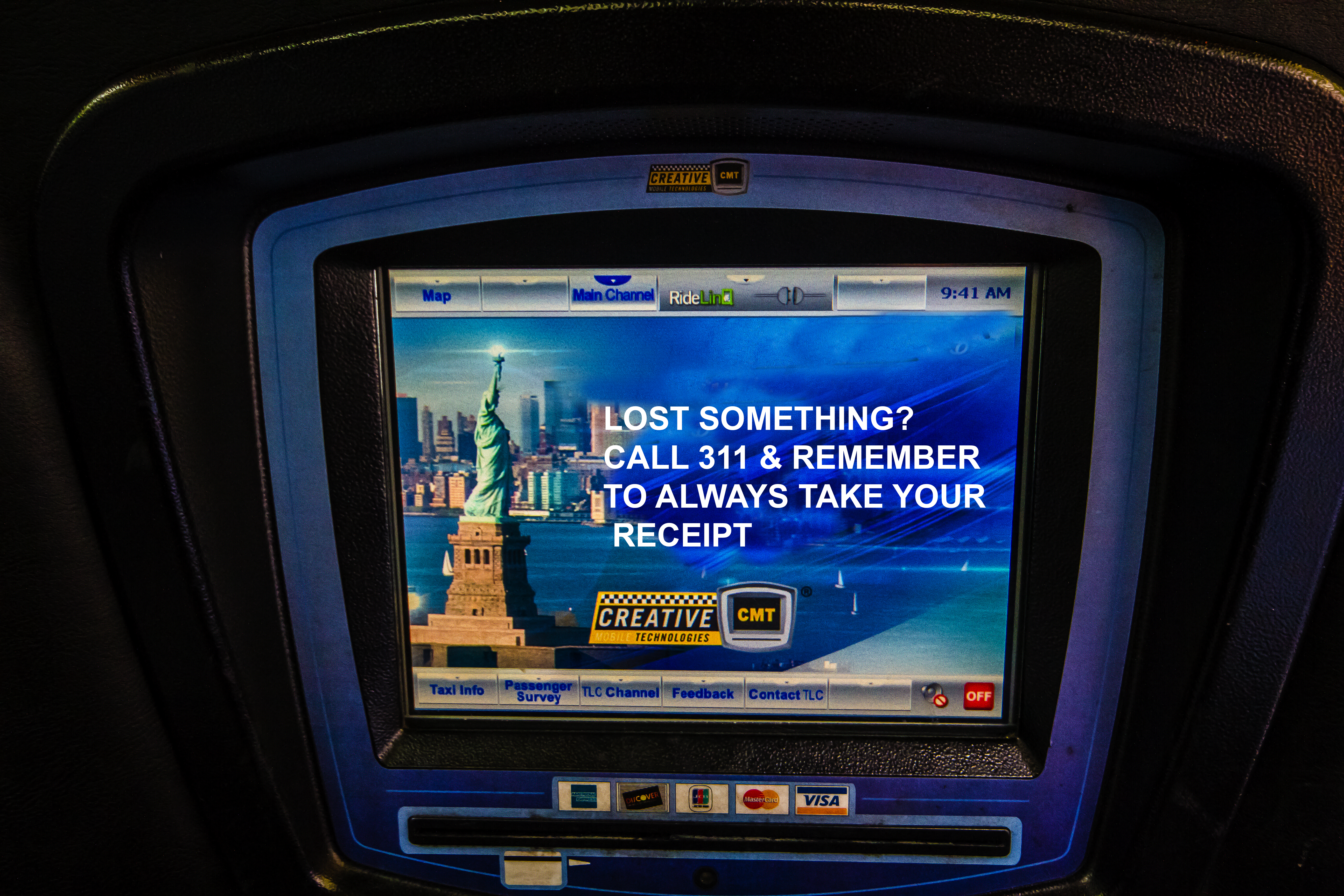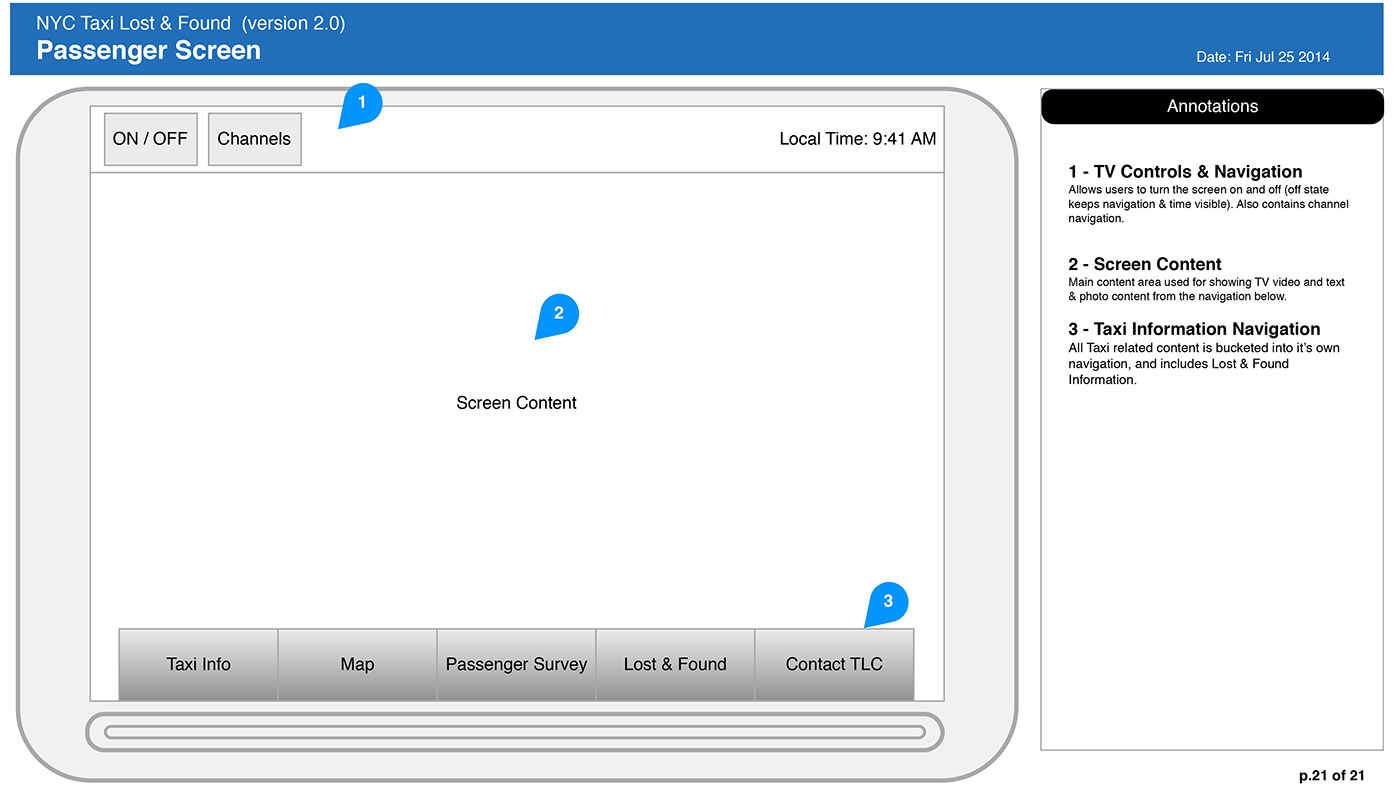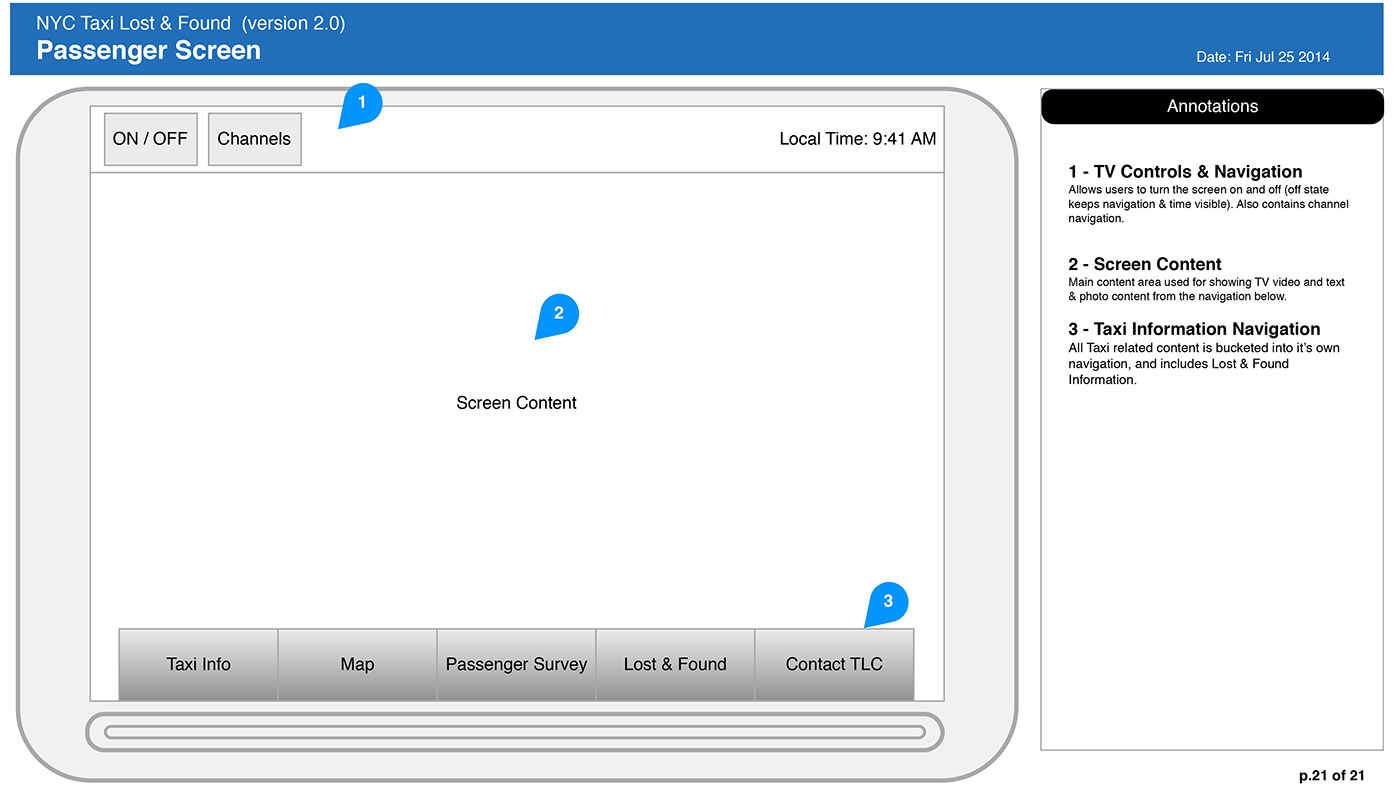 Additional Recommendations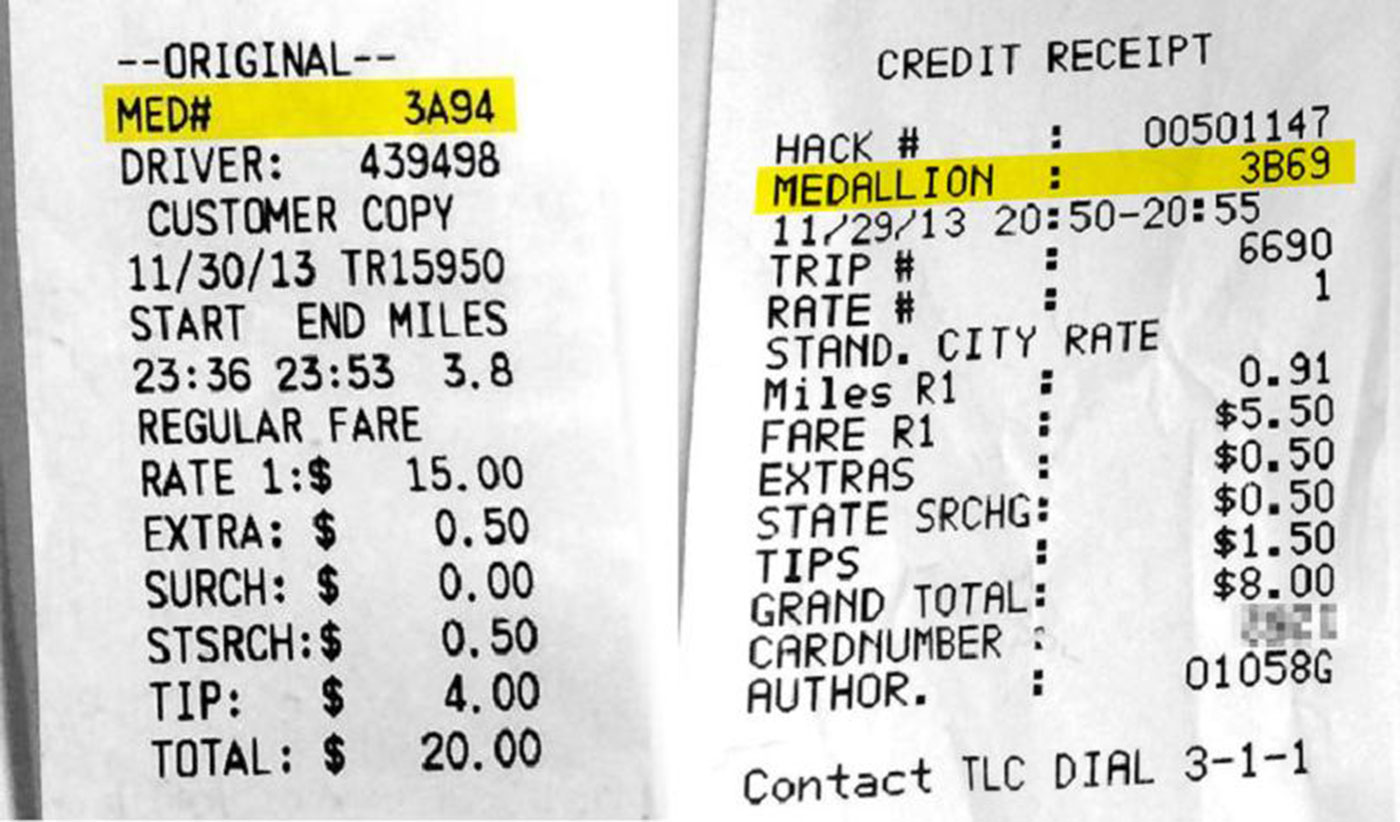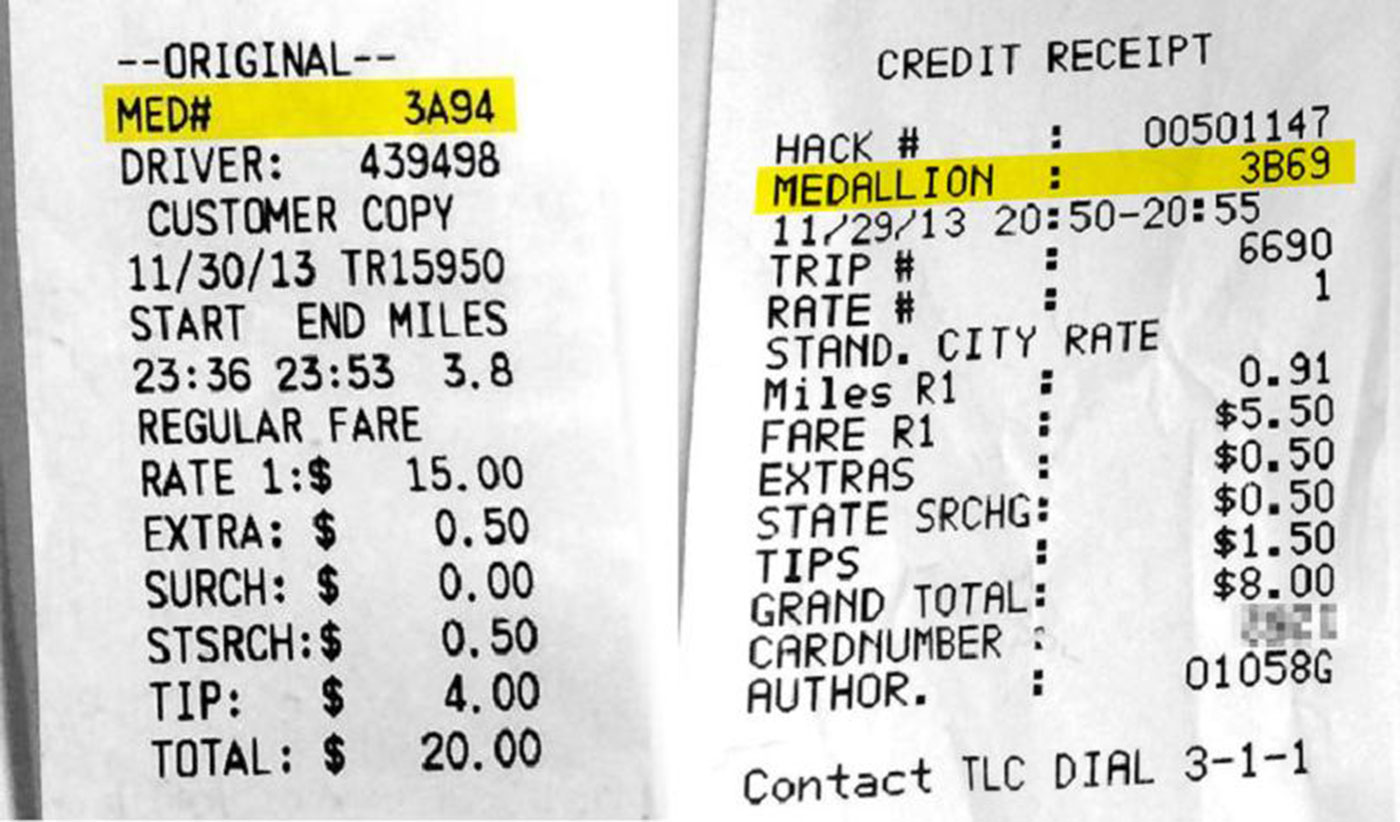 A public awareness campaign to address the knowledge gap in the Lost & Found system.
Add direct contact numbers to receipts and credit card bills to facilitate phone conversations with between passengers and drivers.
Open a physical Lost & Found location so people who have lost their belongings know there is a physical location available.