Summary
Create a responsive design framework to replace several mismatched out-of-date templates across 18 news websites.
My role on this project was to lead the design, analyzing  stakeholder interviews to inform decisions, and to create and iterate on sketches and wireframes.
Initial Research
We surveyed internal stakeholder interviews and had them rate page content to determine what modules of content were perceived to be the most important to their business.
Competitive Analysis
To create context, I analyzed competitor sites. ALM was actually ahead of many in terms of design, and well positioned as the 'go to' legal journal in many major US markets.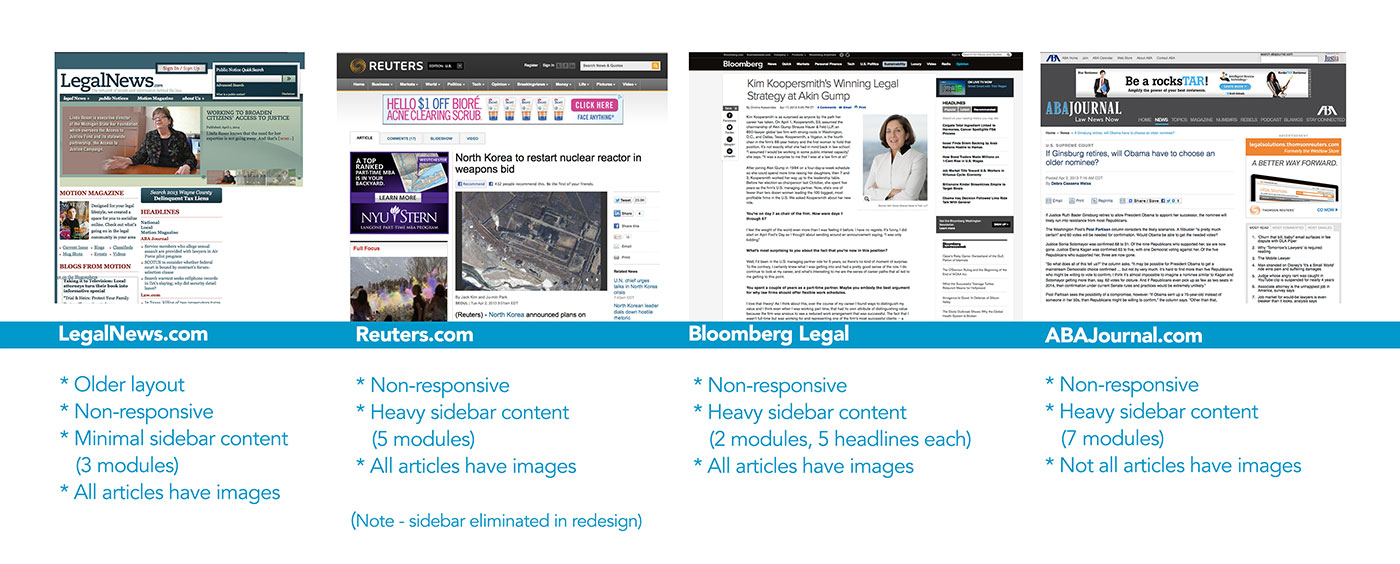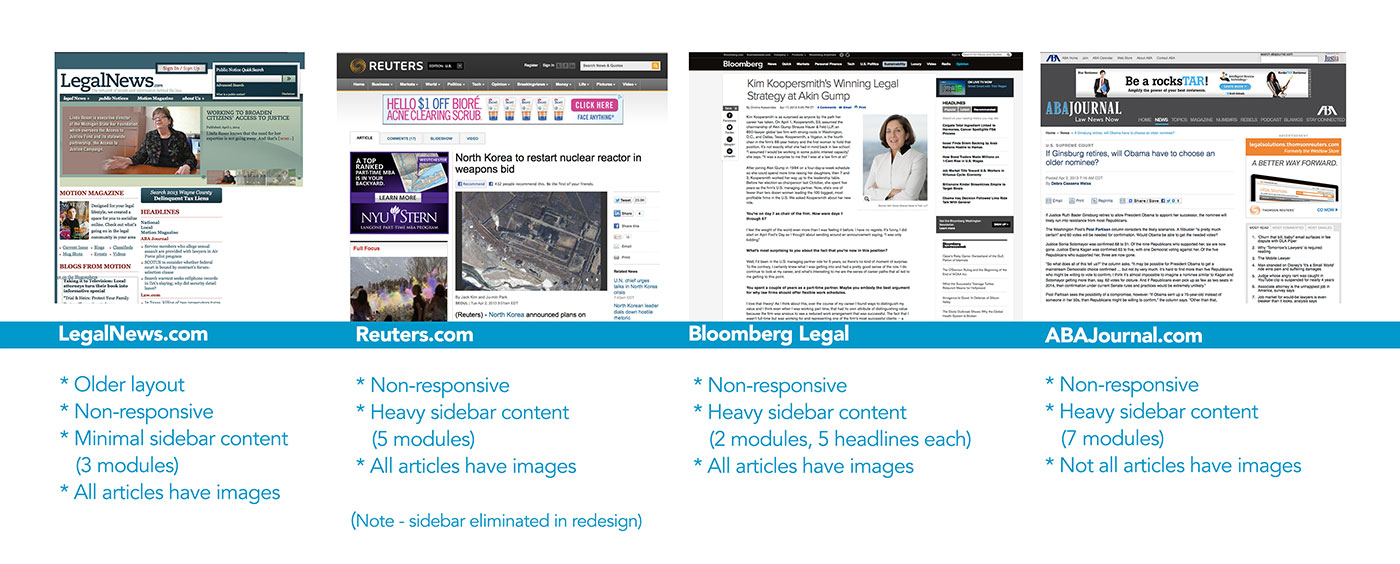 Sketches
The design phase consisted of presenting several different article page sketches internally to team members for heuristic analysis. Through daily scrums, I iterated on a design concept that matched the client's goals.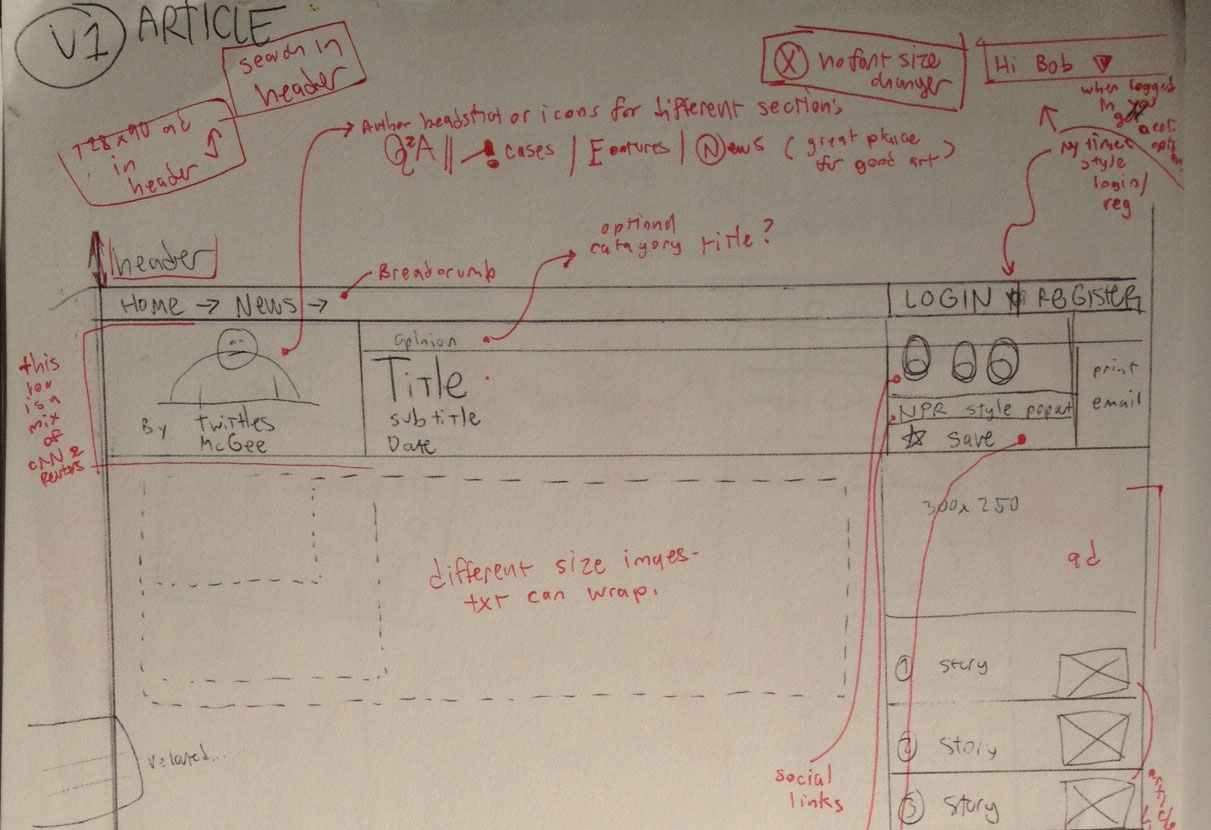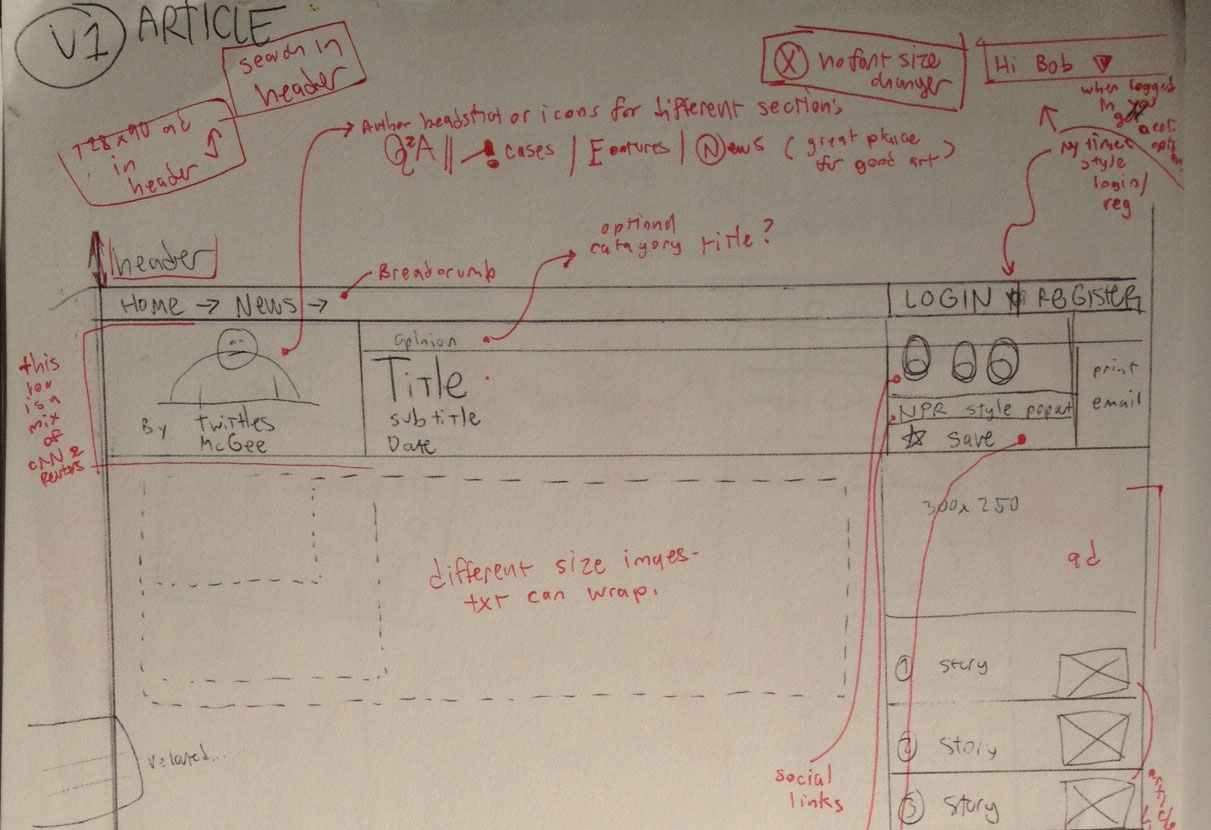 Wireframes
After deciding our creative direction, we used a 'mobile first' strategy to mock up wireframes for the main client presentation. With their approval, we created a full set of wireframes documenting the various templates.